Leading
Medical Malpractice
Verdicts Throughout
New York State
OFFICES:
NEW YORK CITY
WESTCHESTER
SARATOGA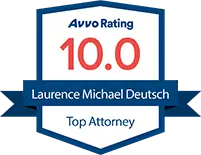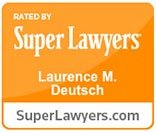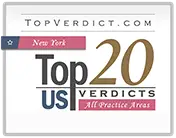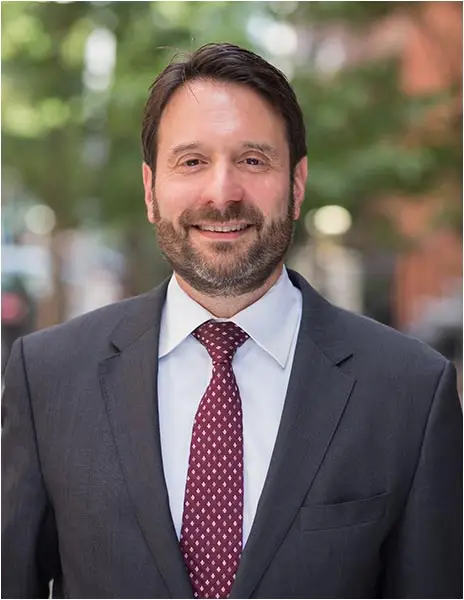 Your serious case deserves an
experienced attorney with proven
success
Laurence M. Deutsch
MANAGING PARTNER
MALPRACTICE TRIAL ATTORNEY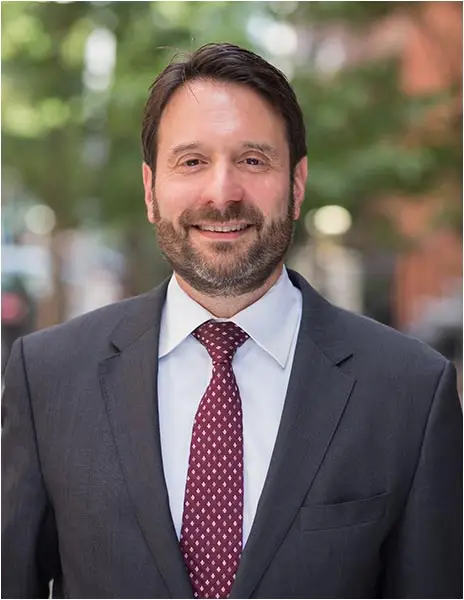 Laurence Deutsch has a proven record of success in medical malpractice trials for over 20 years. He has achieved some of the leading verdicts in counties throughout New York State.
Mr. Deutsch has been included in the Verdicts and Settlements Hall of Fame by the New York Law Journal.
Benefit from our areas of expertise
"

Your success is our mission

"

Laurence is an expert in his field and each client I refer to him is always extremely grateful for my referral to him. (NY referring Attorney, posted review)

Larry is a tenacious and talented medical malpractice lawyer who has achieved great results for his clients. He usually has a fresh approach to legal issues, which becomes evident when doing committee work with him, as I have at the NYC Bar's Medical Malpractice Committee. If I had to refer out a case, I would send the client to Larry, whether for medical malpractice or a general personal injury matter. (NYC Attorney posted review)

I hired Larry Deutsch for a medical malpractice case. Larry was successful in settling the case on my behalf. He represented me with such professionalism, knowledge, courtesy, and of course, great negotiating skills. I would recommend him highly.

Dear Larry,​

Please accept our gratitude for your herculean efforts. Because of your guidance, we can now hopefully smile when he looks at the "Man in the Mirror." You were our general; you were our Atticus Finch.​

Sincerely,
Mr. and Mrs. V

Mr. Deutsch and his office were a pleasure to deal with during an overwhelming process. He is knowledgeable, honest, trustworthy, courteous, and has a calm demeanor combined with sharp negotiating skills. He kept my family and I informed through the entire process. Due to me having numerous surgeries and multiple insurance carriers, Mr. Deutsch was vigilant in contacting each carrier to determine if they were seeking reimbursement. He ensured that every detail was worked out. He always kept our expectations realistic, yet exceeded them. I highly recommend him.

​

I wanted to sincerely thank you for all your effort on my behalf. I honestly never imagined that I would receive such a large settlement. I am very grateful that you represented me with such professionalism, knowledge, courtesy, and of course, great negotiating skills. It's such a comfort to know that now I can worry a little less knowing I have a nice cushion for retirement and my family.

Thanks again for everything!

When my dad passed away unexpectedly due to wrongful death. I was so lost and my heart felt so heavy and painful. I kept on saying to myself that my dad would still be alive if this was not wrongful death. Then I decided to go online to search and browse for malpractice attorneys to fight for justice. I have attorneys turned me away or by speaking to them on the phone, they make me feel very uncomfortable and more lost. Finally and luckily I found Mr. Larry Deutsch,just by talking to him on the phone for the first time, he made me feel so comfortable and understand what is going on for a wrongful death case. Mr. Deutsch was knowledgeable, honest, trustworthy, courteous, patient, kind, and most importantly, transparent and managed our expectations. When we had questions, he will make sure himself available to answer in person or over the phone. He kept my family and I informed and understand through the entire process. It was a long process, but Mr. Deutsch's work helped us obtain justice for my dad's wrongful death and a settlement. On behalf of my family, I will highly recommend Mr. Deutsch. Also, Mr. Deutsch and his office were a pleasure to deal with during an overwhelming process. Thank you for your service and I would recommend him highly.

Dear Larry,

​I have been meaning to write to you to say "Thank you," for all the work. You believed in us right from the start. Your integrity and professionalism were truly exceptional, and very much appreciated! I wish I had been there when the jury came back. My husband called me at work and I started to cry. From what I hear, your summation was just fabulous. You should be so proud.

Sincerely,
Mrs. D.

Dear Mr. Deutsch,

Only a limited amount of people in my life know the pain and suffering I went through prior to our consultation. It was a very difficult time in our lives and, aside from my family's support, consulting you was the best thing I could've done. There aren't enough words to describe how thankful and grateful I am that you represented me. I am fortunate to have had you as an attorney. You were very comforting and always kept me informed during the process. I am ecstatic that my case did not go to trial and that it was settled for a fairly large sum. I also appreciate your advice in consulting a financial advisor. I took your advice and we are in the process of investing our funds and doing other positive things for our family. I would also like to thank you once again and your staff for all your help and support.

Sincerely,
Mrs B.
New York City Office
1411 Broadway (at 40th St)
16th floor
New York, NY 10018
Westchester Office
One Chase Road
Suite 204
Scarsdale, NY 10583
Saratoga Office
487 Middle Grove Road
Middle Grove, NY 12850
Let us help you understand your legal options
Ask us now.
There is no charge for a consultation.
Ask us your question. We will respond shortly.
Your phone number or email is required.